Air-Plethysmography
Module
With the AngE VVP-Module, an add-on module of our AngE Pro 8, it is possible to perform plethysmographic measurements with the aid of pressure cuffs only, which serve as accurate sensors. The commonly used and mercury filled strain gauges are no longer needed. Therefore, running costs can be minimised.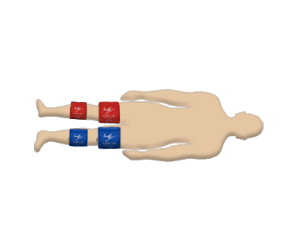 ---
Advanced Functions
The newly developed AngE Air-VVP module provides useful additional functions to improve your diagnostic daily routine. Perform a venous occlusion plethysmography, conduct reactive hyperaemia tests or a venous Air Plethysmography and clarify your patients more specifically.
---
Venous Occlusion Plethysmography
While performing a VOP, AngE cuffs are applied on thighs and calves. The patient's legs are positioned above heart height. The thigh cuffs inflate up to 80mmHg in order to prevent the venous blood flow and not to affect the arterial blood inflow. At the same time, the calf cuffs act as high-sensitivity sensors. Based on the measured values, the AngE VVP module evaluates the current status of the arterial inflow, the venous capacity, and the venous drainage.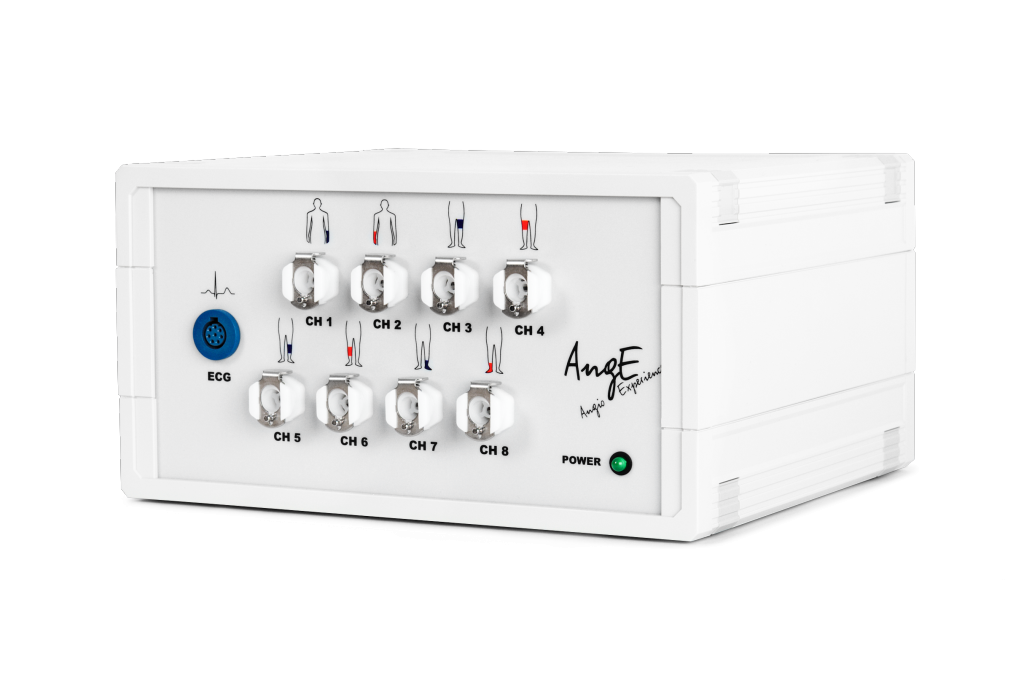 ---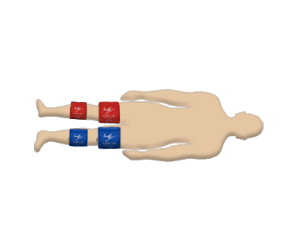 Reactive Hyperaemia Test
The Reactive Hyperaemia Test is used as a passive stress test to clarify your patients more precisely. Such as with the VOP, AngE cuffs shall be applied on thighs and calves. During the measurement, the thigh cuffs staunch the blood flow up to three minutes supra-systolically, on the other hand, the calf cuffs serve as sensors. After the blood stasis, the pressure is lightened abruptly.

The AngE VVP module will then deduce the peak-flow and the arterial inflow from the sampled measuring values and reproduce the measurement visually with the AngE Software.
---
Venous Air Plethysmography
The venous Air Plethysmography is defined as a dynamic venous measurement. By performing specific measuring processes, the AngE VVP module is able to ascertain the maximum venous capacity as well as the venous backflow. Furthermore, it is possible to determine the relation of how much blood was pumped out to the maximum venous capacity. During this procedure, AngE cuffs are merely placed on the calves.

Extend your AngE Pro 8 with the AngE VVP module to make use of more measurement possibilities and the opportunity to clarify your patients more individually.