AngE
ANGIOLOGIC
The most advanced angiologic measuring station
Up to 8 pneumatic and 2 optical measurement channels provide comprehensive opportunities: Conduct 8-channel simultaneous measurements on fingers and toes as well as on wrists, upper-legs, lower-legs and ankles. Apply Doppler pressure measurements or multi-channel stress tests and observe the nearly unfiltered results within a detailed overview report.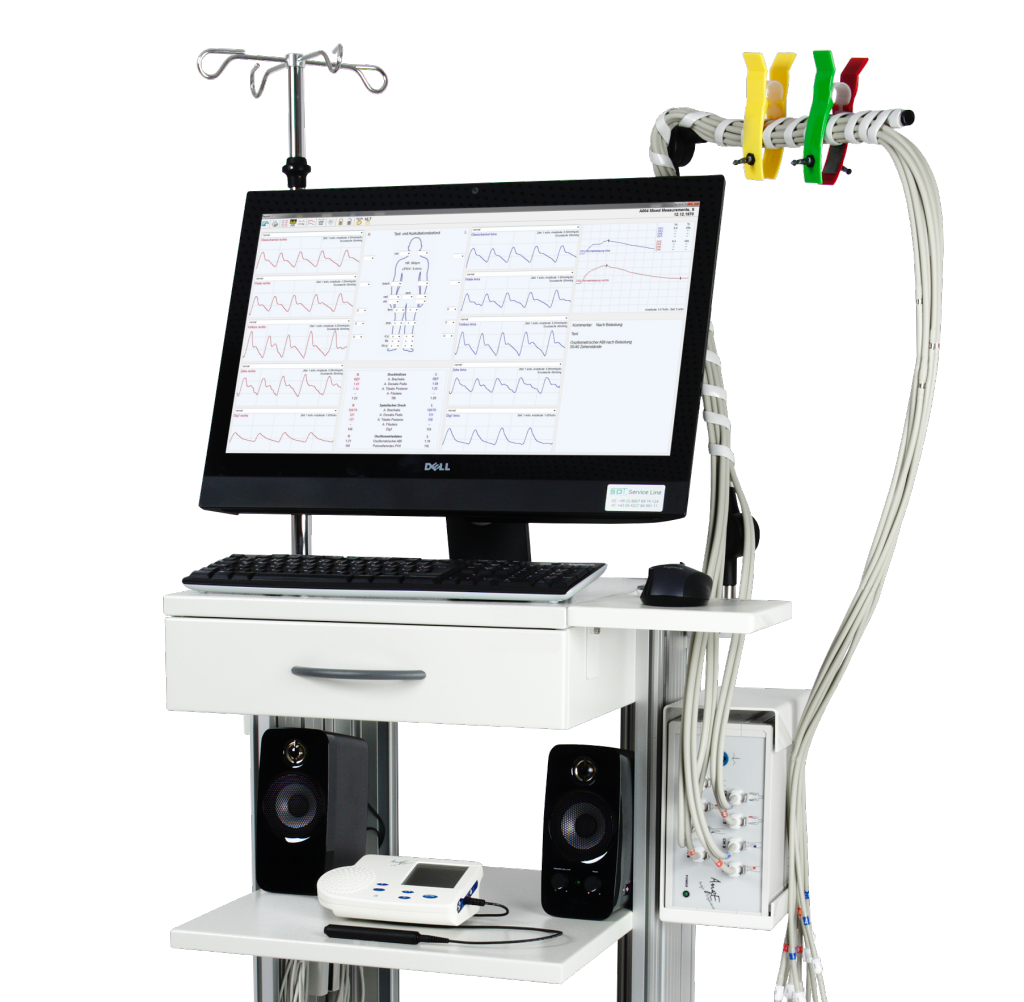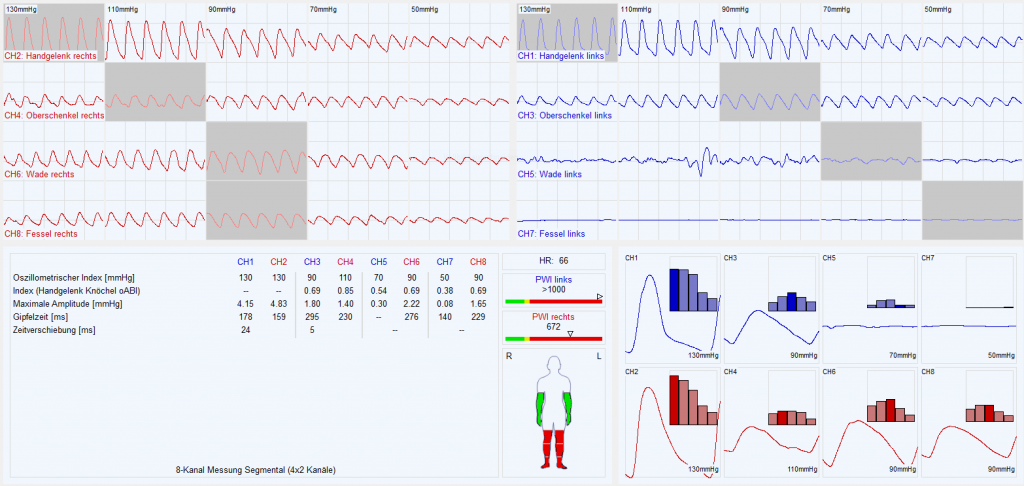 8-Channel Segmental Oscillography
Up to eight measuring tracks can be recorded segmentally and evaluated separately after the measurement. This allows the localization of occlusions as well as the fully automated calculation of different pulse wave parameters within 45 seconds only.
Detailed Report Printout
The new report combines all important details about the patient's vascular status on a single page at the touch of a button. The oscillograms of the pneumatic measurements, the pulse wave of the optical pulse oscillography as well as the Doppler indices and the venous valve tests can all be displayed on one clear report.
---
Authentic Pulse Wave
Genuine: By using better pressure sensors and a sophisticated filter algorithm, the system manages to achieve a more detailed and authentic recording and illustration. Vascular patients at risk can be determined easily by evaluation of the dicrotic wave and the calculation of the RI (Reflection Index) and SI (Stiffness Index).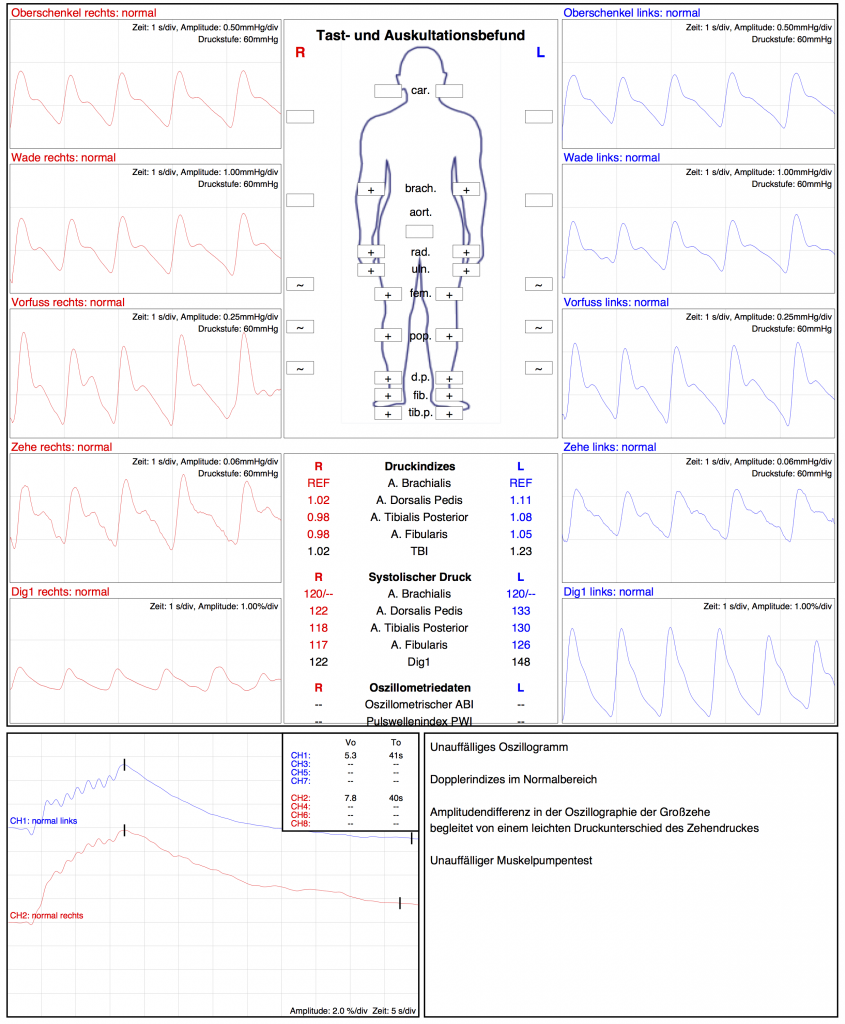 Doppler ABI
Multi-Channel Stress Tests
OPO - Optical Pulse Oscillography
oABI - Oscillometric ABI (Ankle-Brachial-Index)
PWI – Pulse Wave Index
Arterial Reserve
Morbus Raynaud Diagnosis
ECG Trigger for Heart Rate Variability
OAD - Finger/Toe Pressure Measurement