AngE
PHLEBOLOGIC
Specially designed for venous applications
Whether venous valve- and muscular pump tests with or without Tourniquet, pneumatic venous occlusion plethysmography (Air VVP) or invasive phlebodynamometry with compartment pressure measurements, this comprehensive measuring station meets all needs for phlebologists.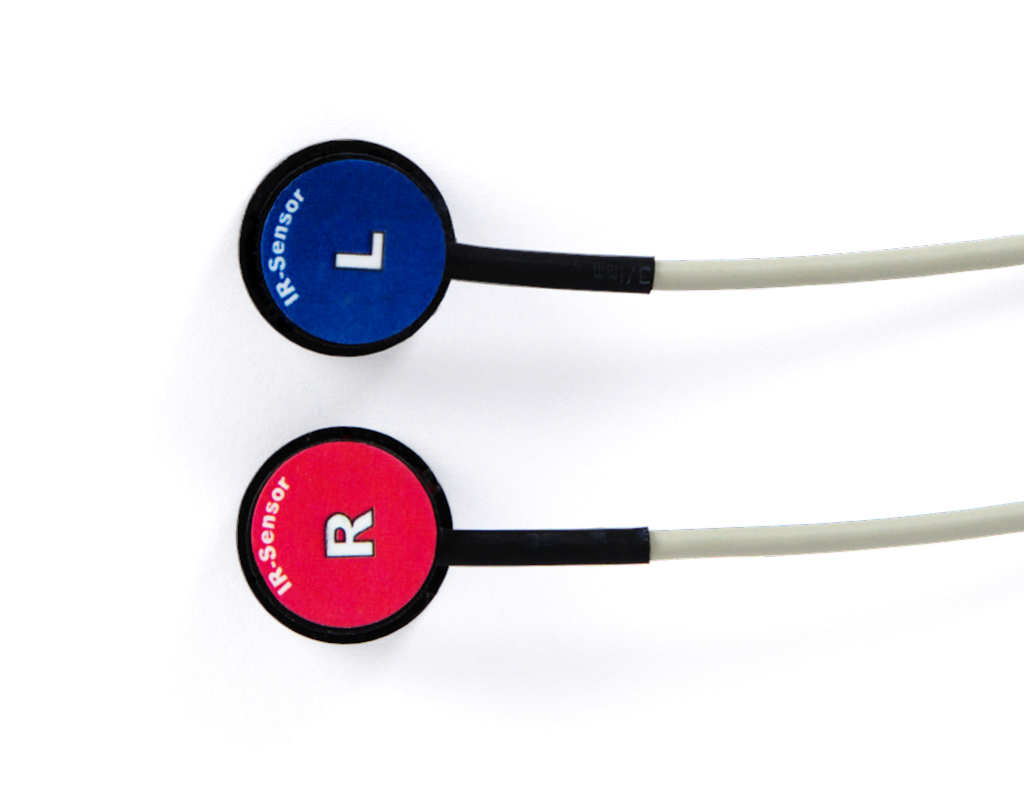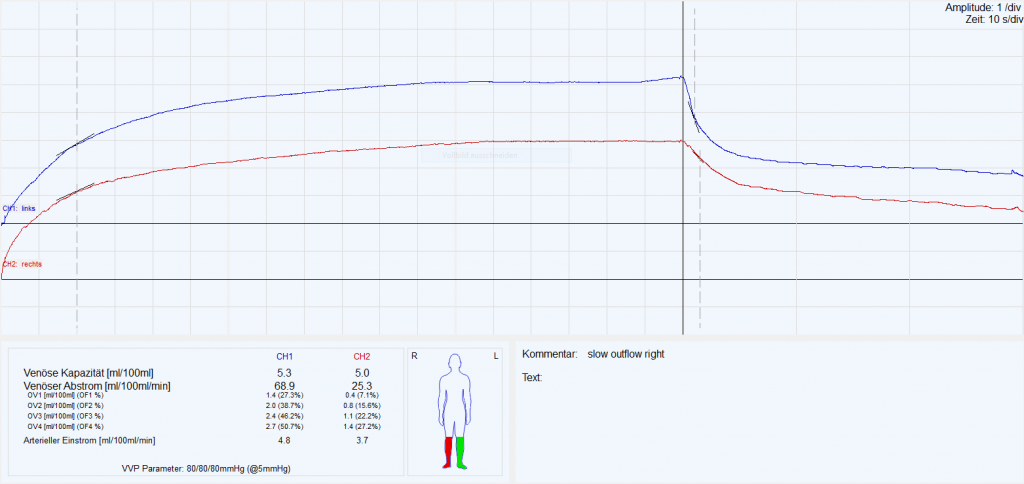 Venous Air Plethysmography - Air VVP
The Air VVP allows conducting plethysmographic measurements by using cuffs only. The often used mercury-filled strain gauges become unnecessary. Make use of dedicated measurement programs for Reactive Hyperemia Tests as well as for the Venous Air Plethysmography.
Fast arterial screening for differential diagnostics
Quickly and easily create 4-channel oscillography measurements for the arterial evaluation of the patient – before and after stress. If necessary, the sensitive measurement cuffs allow measuring even on bandages.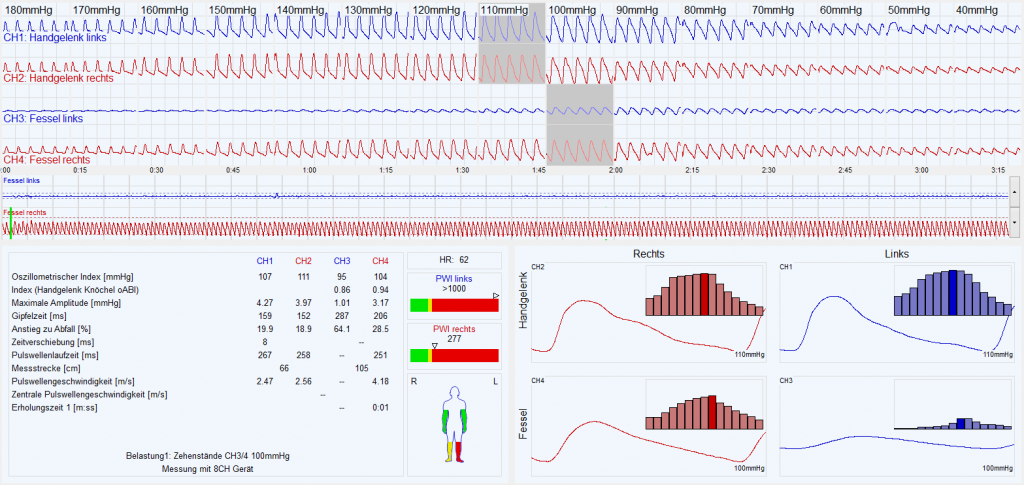 ---
200 Seconds Open Measuring Program
The AngE offers a special measuring program for phlebologists, in which the system starts a continuous D-PPG measurement with the aid of optical sensors for a duration of up to 200 seconds. This enables the examiner to apply diverse examination methods as well as challenges. By recording continuously, the different measurements can be compared and evaluated easily.
VOP - Venous Occlusion Plethysmography
PDM - Invasive Phlebodynamometry
oABI - Oscillometric ABI (Ankle- Brachial-Index)
Air Phlethysmography
D-PPG/LRR Screening with Tourniquet
Venous Valve Tests
OPO - Optical Pulse Oscillography
Muscular Pump Test
Reactive Hyperemia Test
I consider SOT to be the European market leader for D-PPG measurements. The AngE Phlebo is a miniaturized device with high-quality, sophisticated evaluation software.
The high sensitivity of the optical sensors allow for a good documentation of the pulse waves, even with marginal blood flow. Given the virtually unfiltered display of pulse curves, dicrotic waves can be clearly identified for healthy and elastic arteries.
The AngE Phlebo is the state-of-art, haemodynamically significant D-PPG system for venous diagnostics. This non invasive functional investigation has always helped me accurately examine venous disorders, even with complex cases.