AngE
VASCULAR SURGERY
Optimal diagnostics for vascular surgery
By using the comprehensive possibilities of the AngE-System, one can conduct a segmental oscillography on up to 8 measuring spots. With the help of stress tests, the system provides the basis for a better assessment of the collateral bloodstream.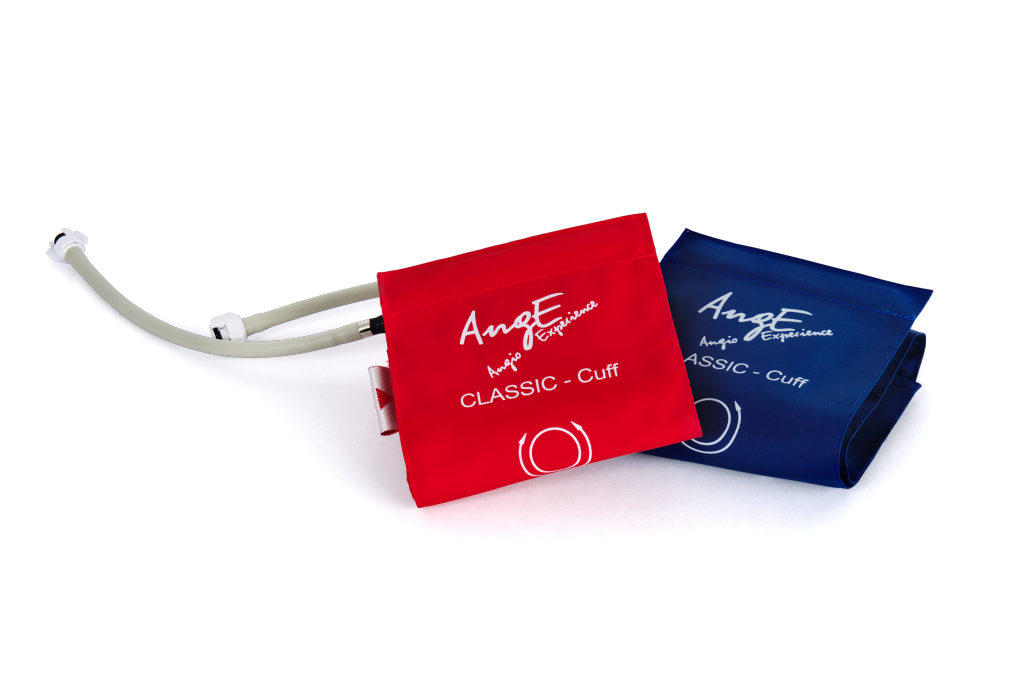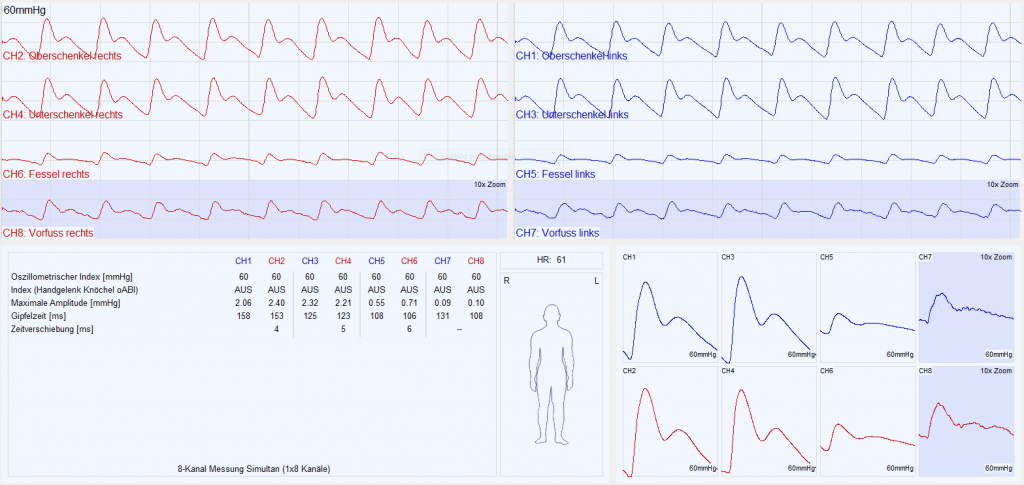 Multi-Channel Stress Tests
Through the simultaneous or segmental measurement on up to 8 cuffs, a multi-channel stress test can be performed in a minimum of time. This allows a better determination of the extent of the collateral bloodstream.
Ultrasonic Doppler
The AngE combines ultrasonic probes with pneumatic cuffs to allow Doppler pressure measurements with up to 16 tracks. The Doppler indices can be displayed at a glance on a dedicated overview report.

Stress Tests with up to 8 Measuring Channels
8-Channel Pulse Oscillography
Doppler-ABI Measurement
OPO - Optical Pulse Oscillography
Thoracic Outlet Syndrome Diagnosis
OAD - Optical Arterial Pressure Measurement
I consider SOT to be the European market leader for D-PPG measurements. The AngE Phlebo is a miniaturized device with high-quality, sophisticated evaluation software.
The AngE Phlebo is the state-of-art, haemodynamically significant D-PPG system for venous diagnostics. This non invasive functional investigation has always helped me accurately examine venous disorders, even with complex cases.