Phlebodynamometry
The AngE PDM is a 2-channel system to perform a phlebodynamometry and compartment pressure measurement. The actual pressure of a vein or a compartment can be measured by puncturing them with the aid of a butterfly-cannula.

The PDM or CPM represents an important part of diagnostics relating to ulcus clarification. In case it is not possible to get coherent results by a duplex-sonography or a performed PPG, especially the AngE PDM can be applied as an additional instrument. In addition, it generates a basis for further therapeutically proceedings.

An existing venous hypertension in the shallow veins leads to known skin alterations right up to an ulcus. If therapy resistant ulcera cruris occur, the four muscle compartments gain in importance.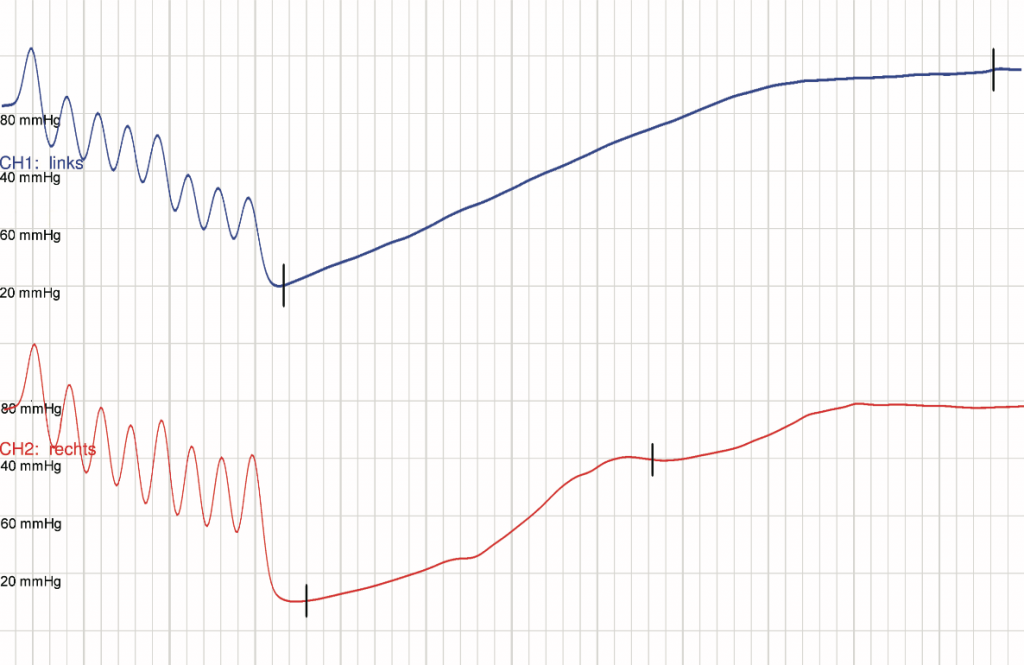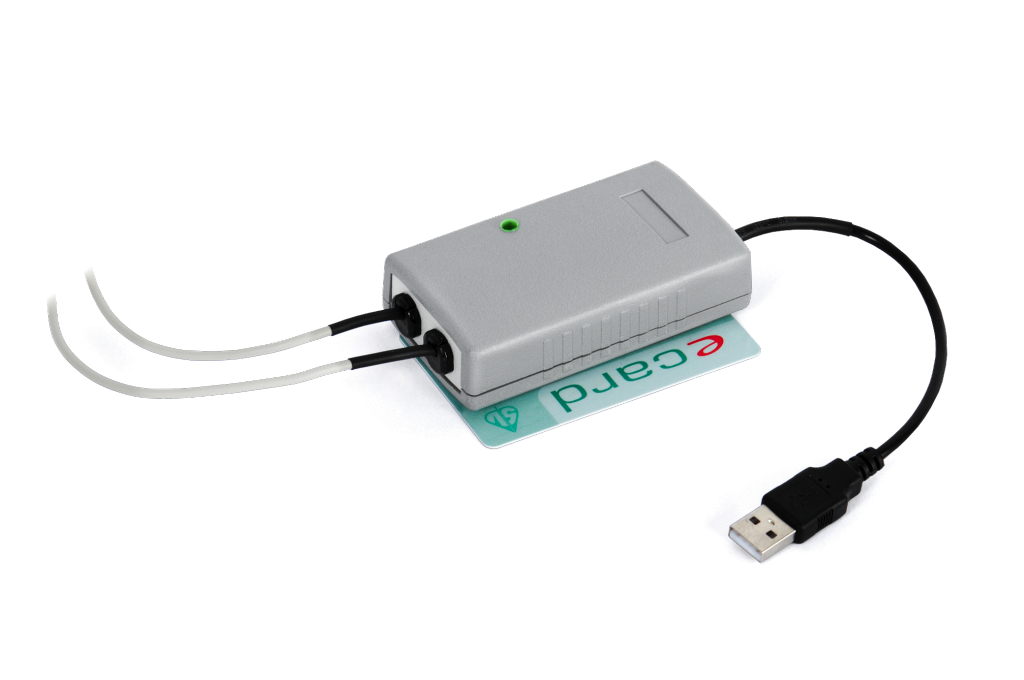 Mobility
Enjoy the wide mobility of our handy product. Use the AngE PDM with the size of a credit card via the USB-interface of your computer immediately.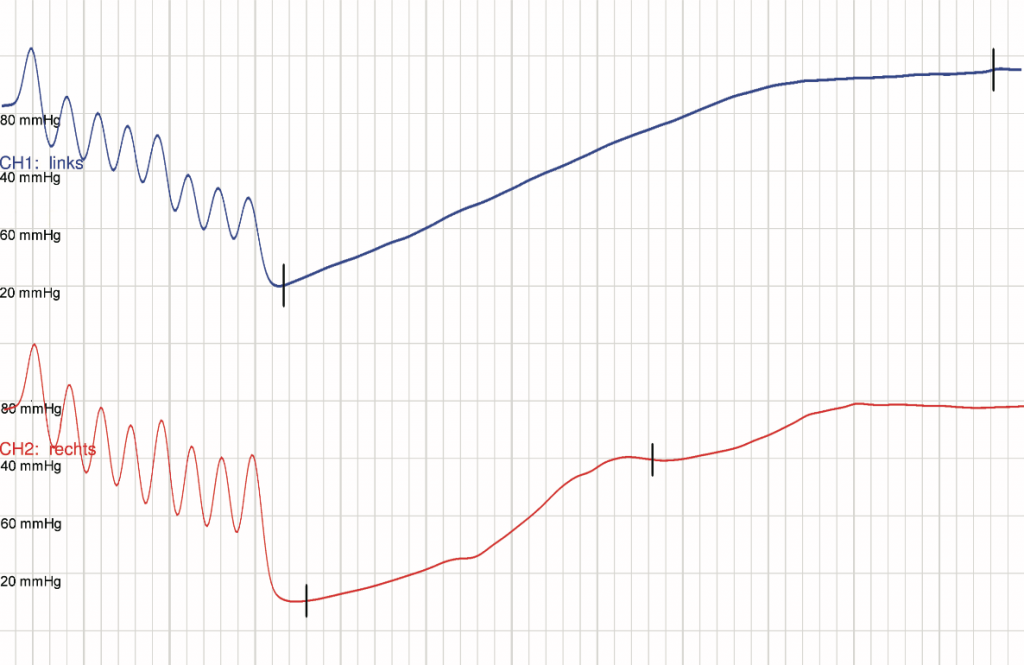 Software Evaluation & Documentation
The AngE PDM enables accurate working with its two channels and an entire integration into the AngE Software. Benefit from the broad compatibility and available interfaces such as HL7, DICOM or GDT.
Size and Weight
Width

51mm

Height

25mm

Depth

95mm

Weight

approx. 120g
Sensors
Number

2 sensors

Sampling rate

100 Hz

Measurement Resolution

0.1 mmHg

Display Resolution

1 mmHg

Accuracy

up to 100 mmHg: ±3 mmHg
> 100 mmHg: ±3 %
Connections
PC connection

USB port

Power supply

USB port

External databases

DICOM, GDT and HL7 available
Software Compatibility
Operating systems

Windows 10
WIndows 8.x
Windows 7
Venous Pressure Measurement
Determination of Pressure Reduction after Vein Muscle Pump
Illustration of the Refill-Time
Pressure Value Determination of Muscle Compartments