AngE™ Phlebo
D-PPG Measurements at Credit Card Size.
Request Now
AngE Phlebo D-PPG
AngE Software
Adhesive Rings
Manual
2-Channel D-PPG/LRR
AngE Phlebo is the latest generation in D-PPG/LRR measurement – at credit card size.
Request Now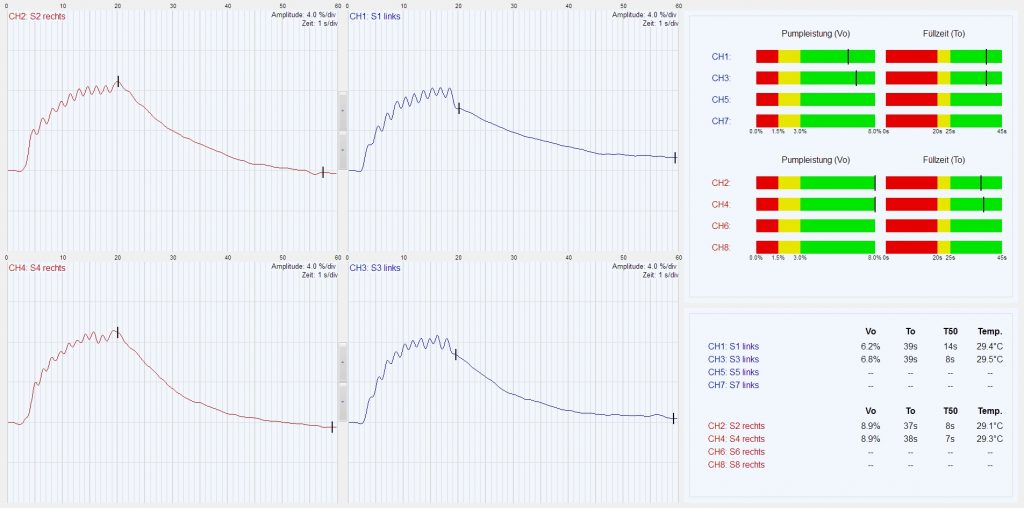 Venous Function Test
Watch the 2 Minute Application Video.
Pump Volume and Fill Time
AngE Phlebo calculates the pump volume (V0), the venous fill time (T0) and the venous half-life time (T50) automatically. The results are stated in a simple traffic light display for a fast evaluation.
Simple Venous Function Measurement
The AngE Phlebo is a 2-channel D-PPG/LRR device. This means it uses two IR-sensors to perform a venous function measurement. This allows for a fast venous valve incompetence diagnostic.
Muscle Pump Function
In order to evaluate the function of the muscle pump, AngE Phlebo allows performing a measurement while the patient is walking.
Temperature Probes
Measurement probes on both sensors sense and compare the patient's skin temperature during the measurement.
One-Page Report
The one-page report combines pulse wave and measurement parameters on a single page at the touch of a button.
Full Software
AngE Phlebo comes with a sophisticated software featuring patient management, measurement analysis, HIS interfaces and many more.
Delivery & Set-Up*
Initial Training
2-Year Warranty
Telephone Support
The AngE Phlebo is the state-of-art, haemodynamically significant D-PPG system for venous diagnostics. This non-invasive functional investigation has always helped me accurately examine venous disorders, even with complex cases.
I consider SOT to be the European market leader for D-PPG measurements. The AngE Phlebo is a miniaturized device with high-quality, sophisticated evaluation software.
Combinable with AngE Pro 4
Apply your AngE Phlebo with the Pro 4's measuring cuffs to obtain diverse possibilities, such as accurately assessing the wound healing success of diabetic patients.
Learn More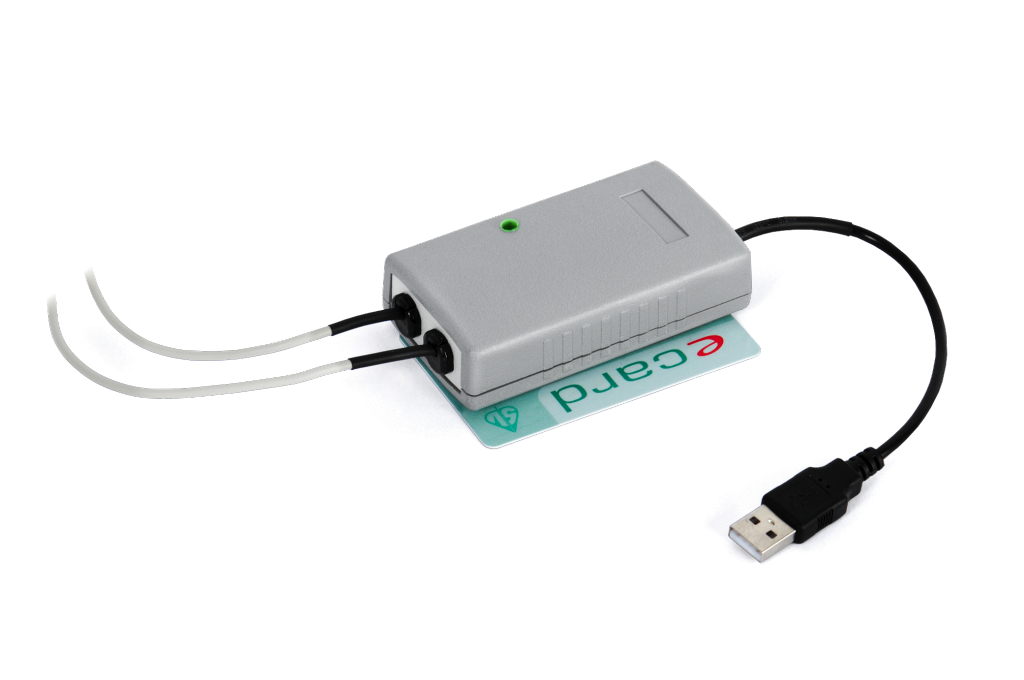 AngE Phlebo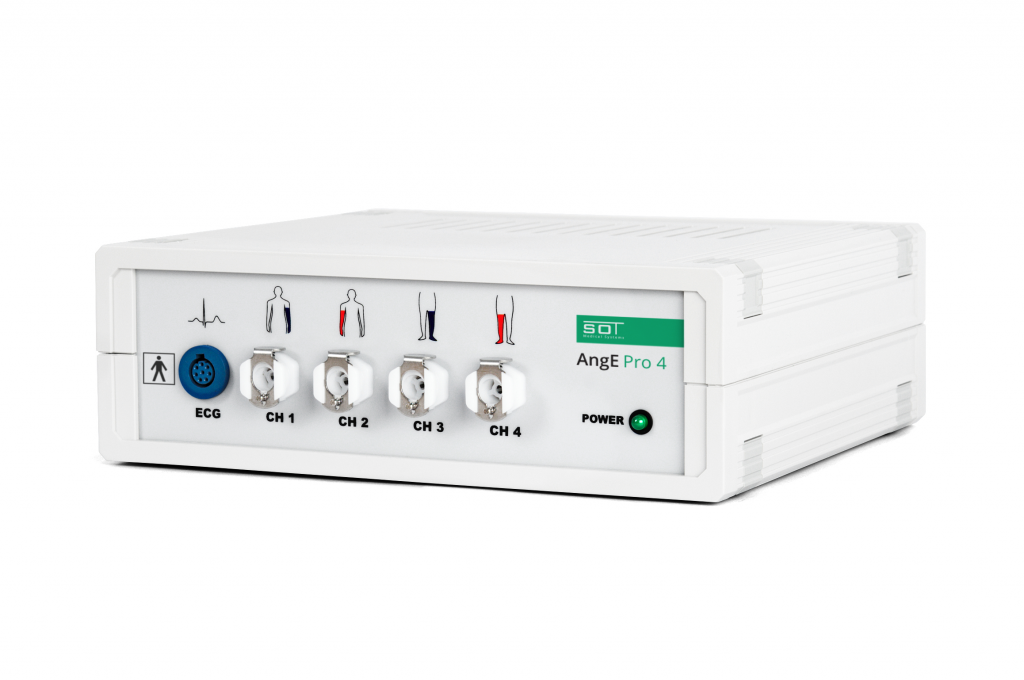 AngE Pro 4
Request Now
After you fill in the contact form, a quote will be prepared and you will be contacted by one of our AngE Phlebo Experts.
1.) AngE Phlebo is a 2-probe infrared device powered by its USB port. A computer with available USB port, operated with Windows 10, 8.x or 7 is required for operation. More information.
2.) Offer is only valid for online requests from the following regions: Austria, Germany, Switzerland.
3.) CE-marked device: Our AngE products comply with the requirements of RoHS 2011/65/EC and Annex IV of the Medical Device Directive 93/42/EC. More information. Personal face-to-face training is required before operating this device.