Modular and
upgradeable
We support vascular specialists to early diagnose blood flow disorders and to prevent amputations.

That's why we provide flexible solutions that can be adapted to your individual diagnostic requirements at any time.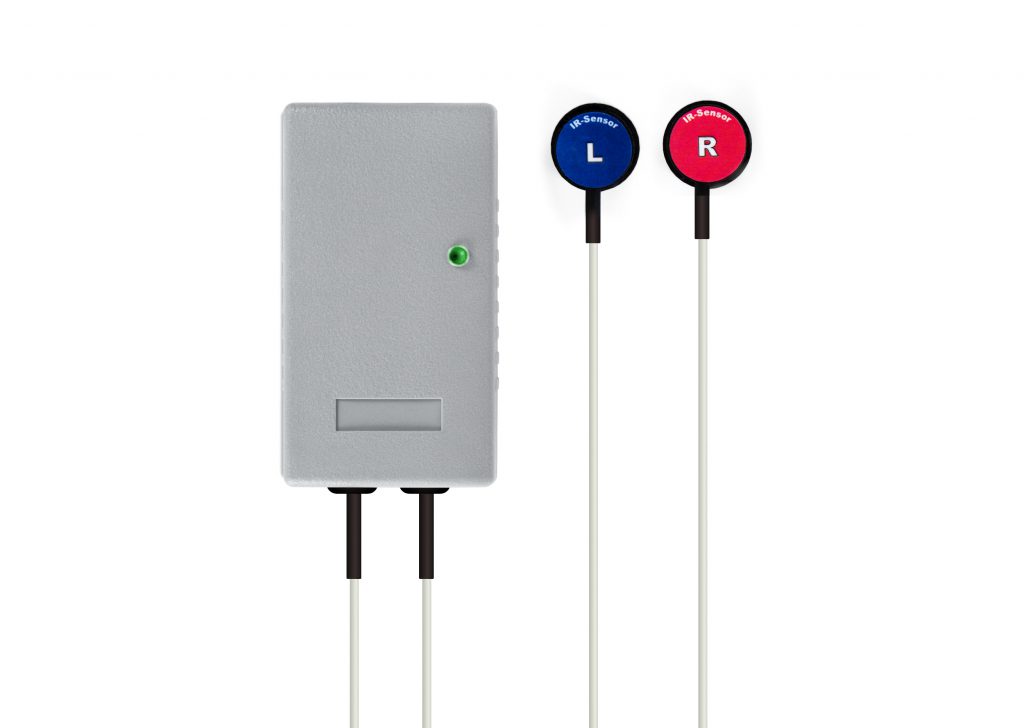 AngE™
Phlebo
2-Channel Venous and Arterial PPG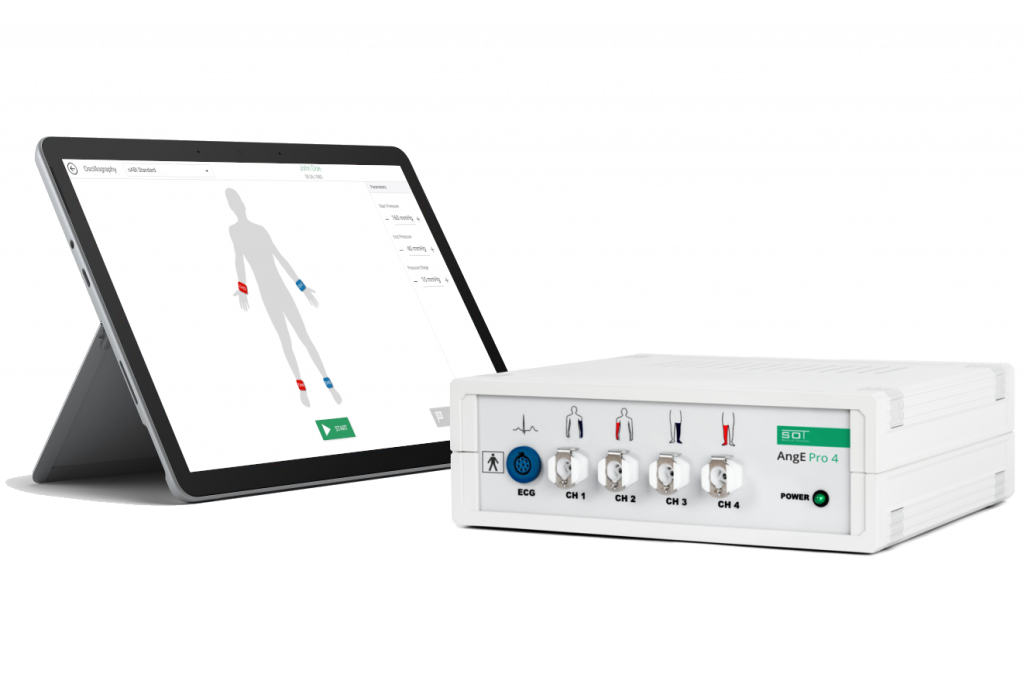 AngE™
ABI+
Early detection of Peripheral Arterial Disease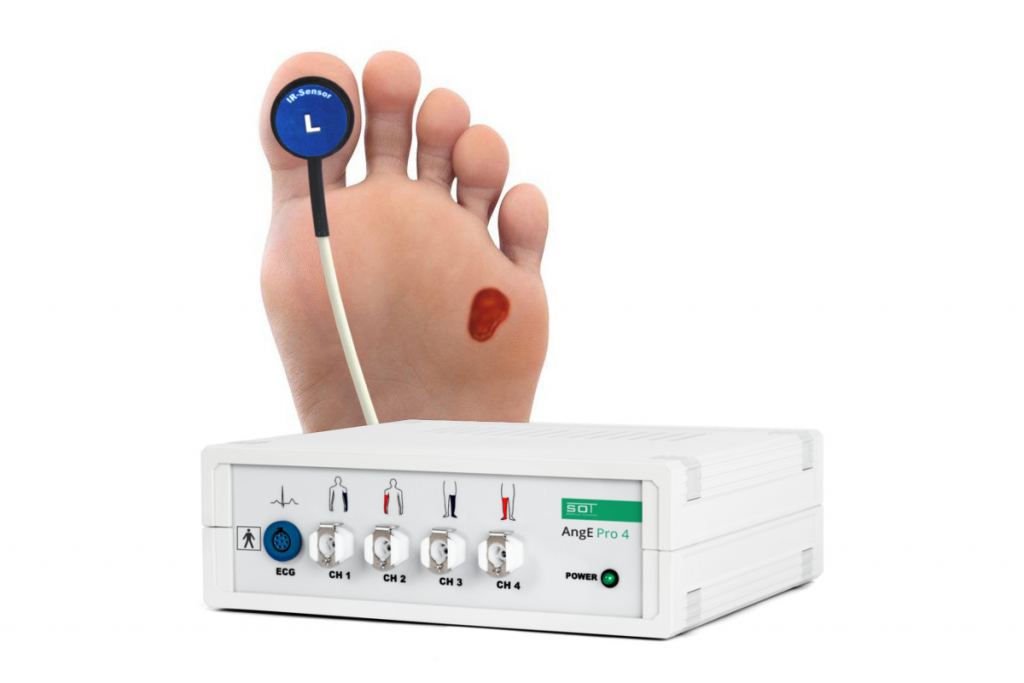 AngE™
DIABETIC
Comprehensive Vascular Screening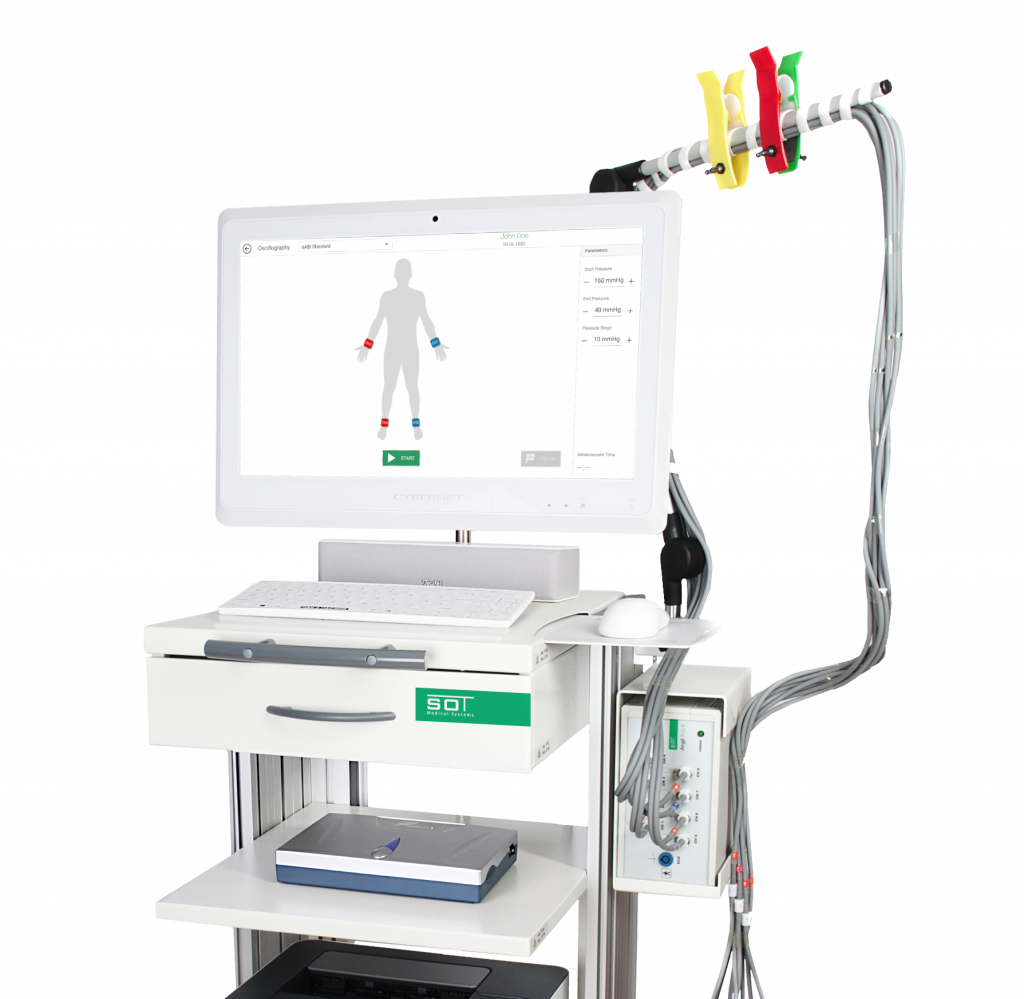 AngE™
COMPLETE
Fully Equipped Vascular Diagnostics Lab
Venous Reflux/PPG
(Muscle Pump Test)
Arterial OPO
(Optical Pulse Oscillography)
4-Channel Segmental Oscillography
Oscillometric TBI, Systolic Toe Pressure
Pulse Wave Velocity (PWV)
TOPP Method
(Tissue Optical Perfusion Pressure)
Heart Rate Variability (HRV)
8-Channel Segmental Oscillography
Venous Occlusion Plethysmography (VOP)
Bidirectional Doppler
(4 MHz and 8 MHz)
Time Saving
3-Minutes Screening compared to ~10min. Doppler ABI or ~20min. TcpO2 test.
Accurate
Cuffs measure all Vessels and Collaterals at the same time (compared to one vessel at a time with Doppler).
Simultaneous
Direct left and right comparison to detect slightest side differences in timing and amplitude.
Standardized
Comparable measurements (to detect trends) and reduction of human error.